Resources
The Marquette's Last Journey (Vulnerable To Atta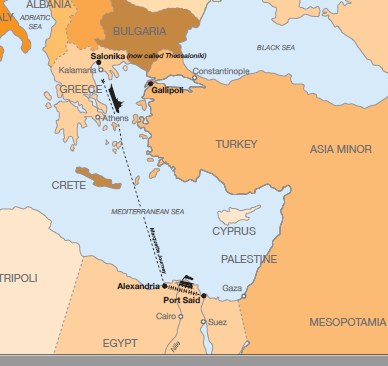 In October, stationed in Egypt, The No.1 NZ Stationary Hospital of 36 nurses, medical men and orderlies was ordered to "gather equipment and board an unknown ship and set up a hospital in unknown lands."
HMTS Marquette, a transport ship, was carrying the men of the 29th Division Ammunition Column of the Royal Field Artillery, their animals and munitions. The Marquette departed on the 19th October from Alexandria and zig zagged "in calm weather over a beautiful blue Aegean Sea." Among the nurses and staff rumours of torpedoes and mines meant life belt drill was taken seriously.
At 9am, 23 October a flash in the sea, and a dull heavy thud hit the Marquette, she shuddered, listed to port and sunk in 15 minutes. A torpedo from the German submarine No. 35 had struck the starboard side.
During the following 6-7 hours stories of bravery, mismanagement, horror and terror reigned as lifeboats were lowered amid swirling debris. Seas swelled as survivors and injured fought for their lives. In Salonika, mixed messages were being received about rescue operations.
Survivors finally were rescued by the British Hospital ships HMHS Grantully Castle, destroyer HMS Lynx and the French destroyers Mortier and Tirailleur.
Of the New Zealand contingent, 10 nurses and 36 medical personnel died, many others received lasting injuries. A total of 167 people perished and all of the animals died.
A few miles from Thessaloniki, at the Mikra British Cemetery, a memorial commemorates "nurses, officers and men of the forces of the Empire who lost their lives in the Mediterranean and whose only grave is the sea". Nearby are the graves of Margaret Rogers and that of another nurse, believed to be Helena Isdell.
Why was the NZ No.1 Stationary Hospital placed aboard a transport ship? More detail about this puzzling question can be found in the books Cloud over the Marquette and Stand For All Time